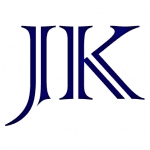 Start with choosing the section of applications to expand that apply to you.
Next click on the application within the section and it will open as a PDF document.
When done filling out your form, save it to your computer and submit it here by clicking the "Submit Application" button below.  
We look forward to doing business with you!
Affidavits/Written Declarations
Terrorism Forms
Commercial-General Liability
Commercial-Specialty
Personal Lines
Professional Lines
Affidavits/Written Declarations
Terrorism Forms
Commercial-General Liability
Commercial-Specialty
Personal Lines
Professional Lines